The formal remit of the Steering Group is cast very much in terms of 'advice' rather than executive authority, which is appropriate given the responsibility of the University to comply with conditions of grant. However, in practice the Management Group take the advice of the Steering Group very seriously, and have taken no significant decisions without their positive support.

"The role of the HW-IMRC Steering Committee is to provide independent advice to the Management Group on the development of the HW-IMRC vision, the alignment of its strategy, and progress towards its objectives. The Steering Committee provides guidance to help the IMRC maintain a balanced research portfolio including an appropriate degree of more speculative, high risk/high pay-off research. The current committee members as at January 2010 are listed below."


---
External Members of Steering Committee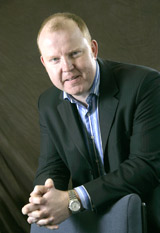 Professor Geoff McFarland
Director of Group Engineering, Renishaw plc
Chair of HW-IMRC Steering Committee
Professor McFarland is the Director of Group Engineering at Renishaw and holds another 5 Directorships in companies that span both industrial and healthcare markets. He has a key interest in the applied end of research and technology products and processes. He joined the Renishaw research and development facility in Edinburgh in 1994 and subsequently became Director and General Manager of the CMM products division. He was appointed to the board in July 2002 and he is responsible for group engineering and patents. He is a graduate in Mechanical Engineering and is also Chair of the Steering Group for the IMRC at Bath University, and a Governor of the IeMRC at Loughborough University.
---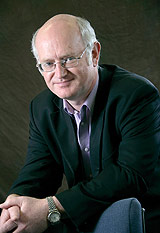 Dr John Barr
Chief Engineer
Selex Galileo plc


Dr Barr is the Chief Engineer for the Advanced Targeting business sector at Selex Galileo plc in Edinburgh and is therefore responsible for engineering aspects of one third of the site's business. His current interests cover all aspects of electro-optic systems and targeting lasers and he has previous experience in solid state lasers from pure to applied. He is particularly interested in new product development and their introduction to the market. His previous posts include a academic post as Lecturer in The Department of Physics and a member of the ORC at Southampton University; Pilkington Optronics plc (Glasgow); Nortel plc (Paignton Devon). He is an expert in solid state laser device physics and technology and applications – focussed recently on defence – and on volume manufacture of high performance lasers.


---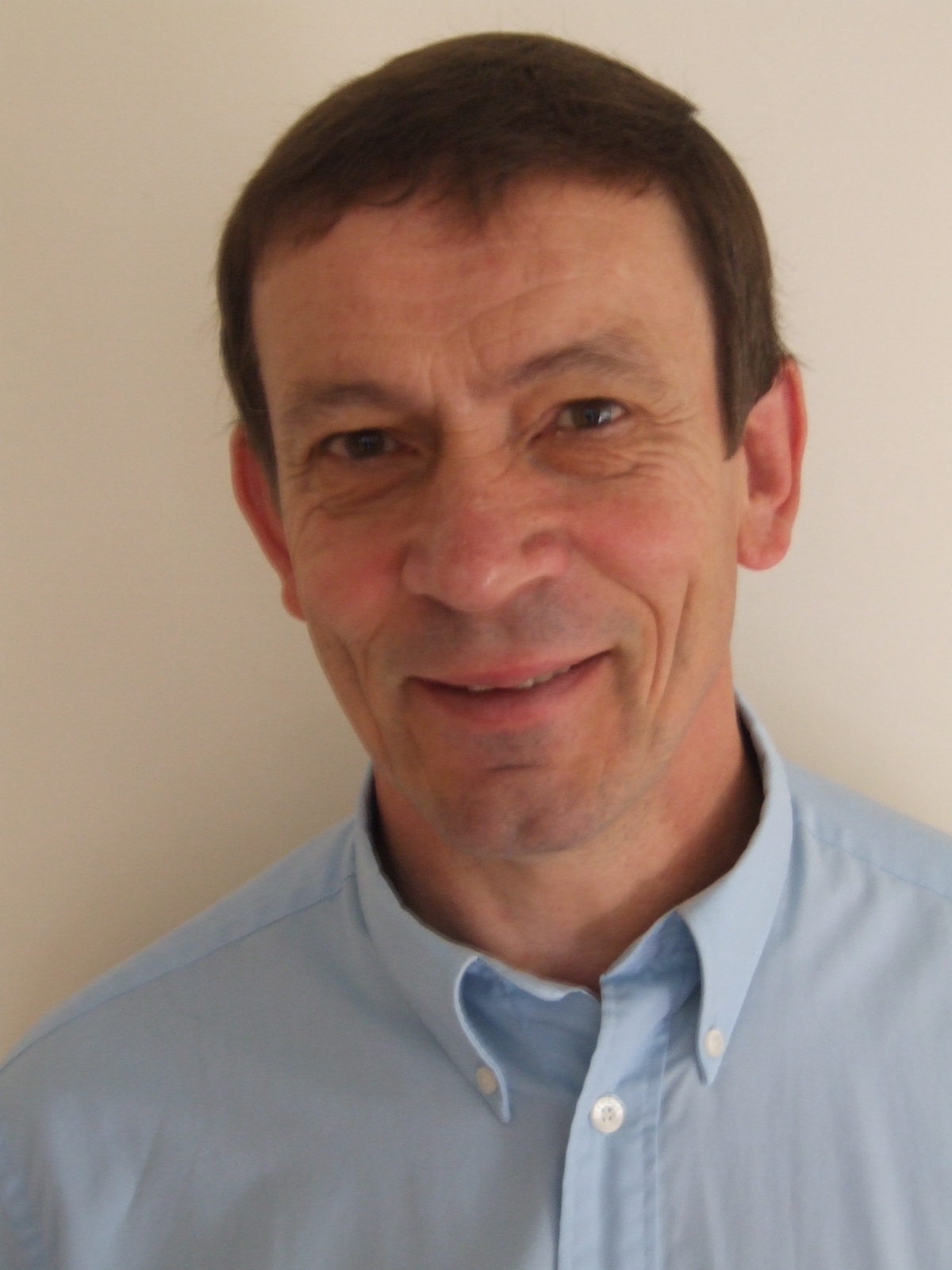 Dr Peter Batchelor OBE
Managing Director
Goldphoton
Peter Batchelor is Managing Director of his consultancy company, Goldphoton. He was until April 2011 Head of Electronics & Photonics in the UK Department for Business, Innovation and Skills where he led the development of the UK's strategy for these sectors, including emerging fields such as plastic electronics, and a vice president of the European technology platform, Photonics21. He has extensive experience in the direction and management of collaborative R&D programmes and investment projects in high technology fields. He is a fellow of the Institute of Physics.
---
Dr Katie Blaney
Portfolio Manager
EPSRC
Dr Blaney is the primary EPSRC Contact for the Heriot-Watt IMRC and Manager of the Photonic Materials and Device Portfolio within the ICT Programme at EPSRC.
---
Professor Clive H Buckberry
Director of Research and Development
Quanta Fluid Solutions
Professor Buckberry is Director of Research and Development at Quanta Fluid Solutions, a venture capital backed company developing novel solutions in Haemodialysis devices. Clive trained as a mechanical/design engineer and received his PhD from Cranfield University for developments in ESPI and its application to automotive development within the BMW/Group group. He later spent time with Melles Griot Ltd before joining the advanced innovations group of IMI from which Quanta was spun out in 2008.
---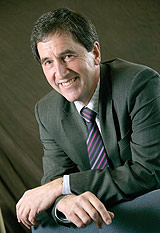 Dr Ken Lipton
Managing Director
Rofin-Sinar UK Ltd
Dr Lipton is managing director of Rofin Sinar UK Ltd. He graduated in Physics from Edinburgh University and holds a doctorate in laser physics from Strathclyde University. He has spent most of his career designing and manufacturing lasers for military, medical and industrial applications. Over the past 30 years he has worked in Edinburgh for Ferranti Ltd, Coherent Ltd , Lumonics Ltd and Rofin-Sinar Ltd in capacities ranging from senior design engineer to technical director to managing director. Rofin-Sinar UK currently services the industrial processing market and exports 99% of its UK manufactured products worldwide.
---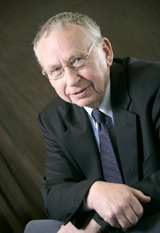 Professor Jim Murray
Senior Associate
MTM Associates
Professor Murray is a specialist in mechanical engineering, technology management, product design and manufacture with a wide knowledge of UK, European, Far East and USA innovation and manufacturing industries. A major part of his career has been spent as a leading academic collaborating closely with Scottish and international, energy, design, manufacture, business management companies with special emphasis on the effective application of computer-based techniques and commercialisation. His major interest is in improving wealth and job creation through the development of product and process based sectors; particularly through the understanding of external economic factors. He has been responsible for the creation and management of a number of major programmes to boost economic impact of SMEs through the placement of professional and post-graduate staff. He has been invited by UK and Scottish government ministers to serve on a number of major committees.
---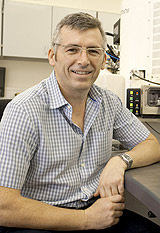 Dr Bill O'Neill
Reader in Laser Engineering, Department of Engineering
Cambridge University
Dr O'Neill is a Reader in Laser Engineering within the Cambridge University Engineering Department. He has written over 140 scientific papers on the subject of laser-matter interactions, optical engineering and manufacturing process technologies, he is a member of a number of government and industrial advisory boards, a member of EPSRC peer review college, and is a non-executive director of Advanced Laser Solutions Ltd.
---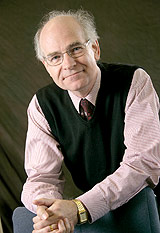 Dr Michael Pointer
Consultant
Quality Colour Management




Dr Pointer received his PhD from Imperial College, London and then worked in the Research Division of Kodak Limited on fundamental issues of colour science applied to the photographic system. After a period working at the National Physical Laboratory, he now runs his own colour science consultancy working with a number of companies in the UK and overseas. He has academic links that include the University of the Arts in London, KaHo St Lieven University in Gent, Belgium, and the National Taiwan University of Science and Technology. He has authored over 110 scientific papers, is co-author of the book Measuring Colour, is a Fellow of The Royal Photographic Society and the Institute of Physics, Secretary of CIE Division 1 Vision & Colour, and UK editor of the journal Color Research and Application. In 2004 he received the Progress Medal from the Society of Dyers and Colourists for contrbutions to the advancement of colour science.

---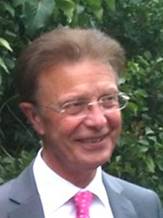 Dr Phil Rumsby
Chief Executive Officer
M-Solv Ltd
Dr Rumsby is Chief Executive Officer of M-Solv Ltd which develops novel additive and subtractive manufacturing processes based on ink-jet and laser technology and builds mass production tools based on these processes. He has worked with lasers and industrial applications of lasers for over 40 years. Initially he worked with ultra high power lasers for scientific research at the UK Atomic Energy Authority and the Rutherford Appleton Lab where he was Deputy Head of the Laser Division and Head of the High Power Laser Group, supervising development and scientific use of the VULCAN high power laser facility. He founded Exitech Ltd in 1984 and concentrated on the development of novel industrial laser micromachining applications and the design and manufacture of industrial laser micro-machining tools. After a short period as Business Development Manager for Oerlikon Optics UK, he founded M-Solv in 2007.
---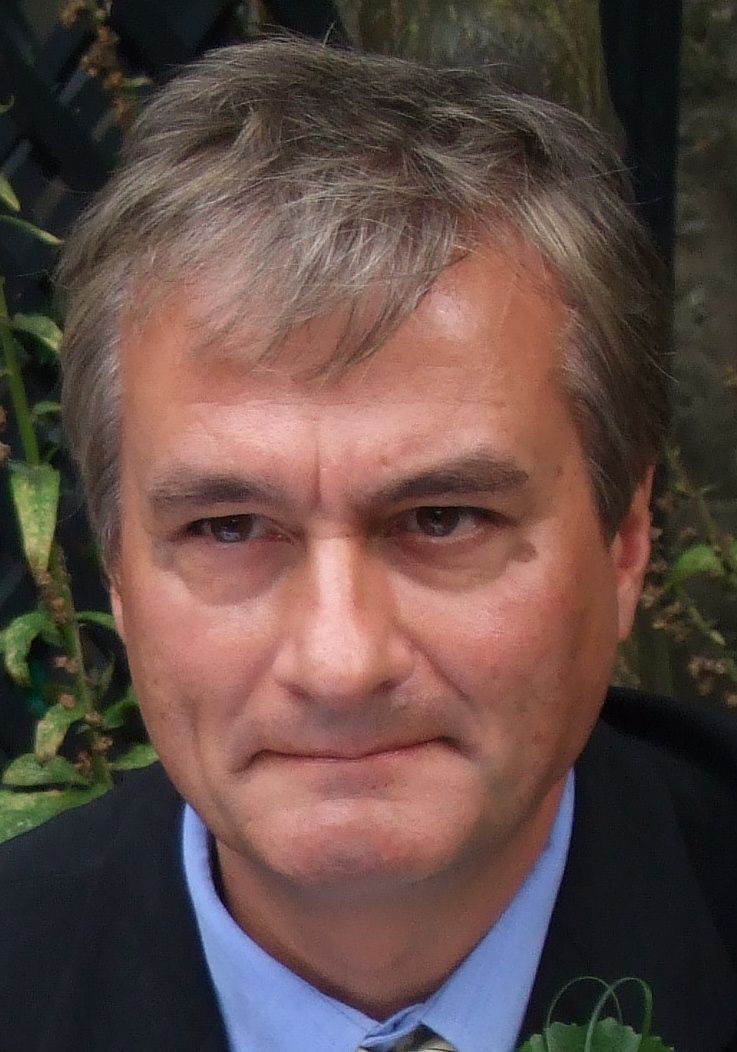 Professor Rob Santilli
CEO
Applied Microengineering Ltd. (AML)
Professor Santilli is the founder and Chief executive Office of Applied Microengineering Ltd, a privately owned company established in 1992, the first company in the world specifically formed to commercial exploit micro-electro-mechanical systems (MEMS). AML specialises in Wafer Bonding providing equipment & services based around wafer bonding. Applications include MEMS and Wafer level packaging and 3D integration for MEMS, III-V and mainstream Semiconductor industry.
Rob is also visiting Professor at Imperial college, London
He started his wide industrial experience in the chemical industry with Johnson Matthey, (who sponsored a B.Sc in Applied Chemistry) he then moved to engineering at Aston Martin and the TRRL research laboratory, after an M.Sc at Cranfield in Automotive & Aeronautical engineering. He then moved to a commercial role as Marketing Manager with Fulmer Research during which he obtained a Diploma in Marketing. Here he was involved in a team developing nano tipped field emitters and silicon capacitive pressure sensors. It was here that Rob foresaw the commercial potential of micro-nanotechnology and co-founded AML in 1992. He has been an expert advisor to the European Commission and UK Government, on the Industrial Advisory board of the IEE Professional Network for Nanotechnology, on the Industrial advisory board of the UK's KTN for Nanotechnology, Industrial board member, of the 'MEAD' MOD MEMS consortium. Rob was also the Founder and Chairman of "MUST", a UK group of SME's involved in exploiting MNT.
---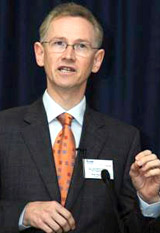 Professor Paul Shore
McKeown Professor of Ultra Precision Technologies
Cranfield University
Professor Shore is the director of the EPSRC funded Integrated Knowledge Centre for Ultra Precision and Structured Surfaces. The UPS2 IKC develops near market research into new products, processes and services. It develops disruptive technologies in markets such as: displays, semicon, solar concentrators, medical devices, ground and space based telescopes. It also develops processing methods for the wear components that will enable fusion energy.
He holds the McKeown Chair of Ultra Precision Technologies at Cranfield and is the elected Vice President of the European Society for Precision Engineering and Nanotechnology (euspen). He trained as an apprentice in the machine tool industry in the UK prior to working internationally within the bearing industry. He was a senior engineer at SKF's research centre in the Netherlands. Later he became the Technical Director of Sweden's largest machine tool company, Liköping Machine Tools AB. Subsequently he moved to SKF AB headquarters in Gothenburg taking responsibility for the group's Precision Production Engineering Research. He took up his academic role at Cranfield in 2002.
---

Dr Mark Turner
Rolls Royce Engineering Fellow
Rolls Royce plc
Dr Turner joined Rolls-Royce in 1977 after graduating from UMIST in chemistry. He worked as a member of the team developing the manufacture of the hollow fan blade. In 1987 he acquired an MSc in Manufacturing Systems Engineering from Warwick University, becoming laboratory manager. He led technical teams working on novel manufacturing technologies including the second generation Diffusion bonded, and Superplastically formed hollow fan blade. He became Technical manager of RR Barnoldswick in 1995, and Chief of Manufacturing Engineering for Fan Systems in 1998. He became Chief of manufacturing technology for Compression Systems in 2003. In 2006 he transferred to RR Inchinnan (Glasgow) as Manufacturing Engineering Executive for Compressor systems. In 2009 he joined RR Rotatives as Head of Manufacturing Engineering. He completed a company sponsored PhD by research from The University of Manchester, in Laser cleaning of components for critical joining applications. His specialisms are Machining and Manufacturing processes for critical component manufacture. Mark is a Rolls-Royce Engineering Fellow. He is a member of the Royal Society of Chemistry, Chartered Scientist and Chartered Chemist, he is a Fellow of the Institute of Materials, Minerals & Mining, and a Chartered Engineer and Fellow of the Royal Society of Arts.
---
---